Beef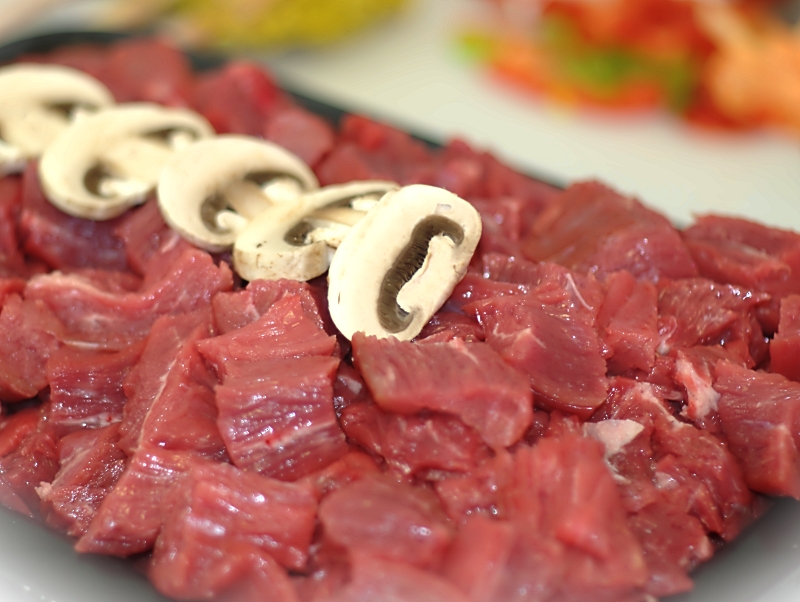 A full range of beef products are always available at Queensland Country Meats. From the budget conscious to the fussiest of connoisseurs, all tastes are catered for.
Fresh beef is sourced from local producer Elliott Agriculture to meet the specifications for Queensland Country Meats. Both grain fed and natural pasture fed beef with access to special formulation of feeds ensures tender great tasting beef. (see link to Elliott Pastoral)
All Elliott Premium Beef is handled in accordance with MSA requirements and is hung for a minimum of 5 days before processing to ensure maximum tenderness and boasts a flavour which has you coming back for seconds. Elliott Premium is available every day in our retail sector.
Buy Bulk and Save
Almost all cuts in store are sold on a weight basis. For these cuts buying 2 kg or more at a time, gives you more than 10% discount on each cut.
Buying carton lots of beef also attracts huge discounts. If you purchase carton lots of rump or rib fillet etc the slicing of these products is absolutely free.
See our friendly staff for discounts on any large quantity of beef cuts, from bulk mince right through to steaks for your special function.
Bulk sides of beef, hind or forequarter are available with 2 days notice.
Premium Carton Beef
Like your beef young and pasture-fed? Perhaps you prefer a fully marbled grain fed cut with age, well look no further than our range of budget and premium cuts. Queensland Country Meats, , has a large holding facility and deals direct with the processor. This ensures supply, even during periods where competitors find sourcing a constant supply challenging.
All carton beef is aged for a minimum of 6 weeks and vacuum packed to ensure tenderness with each bite… every time.
National Suppliers
Queensland Country Meats uses 2 main carton meat suppliers. Teys and Kilcoy. Buying these products in larger qualities through Gateway Wholesale allows us to pass the savings to our customers. We will not be beaten on any price from any competitor.
Take up the challenge
Love your beef? Why not try a Dinosaur Rib on the Bone. 600 grams of absolute beef eating pleasure, give it as a birthday or father's day present.